Debbie Dingell is the featured speaker at the annual "CROP Walk" in Ann Arbor this year, happening October 15 at Zion Lutheran Church with registration at 1 p.m. and a send-off ceremony at 2 p.m.
Mary Pratt, co-chair of the Ann Arbor Crop Walk, has been involved either as a walker or committee member for 40 years and co-chair for the last six years. She discussed the important history and vital details of the event.
"Anyone can walk. Most of our recruiting focuses on religious communities and schools," Pratt said.
The fundraising will go to both local and international hunger needs.
"We are raising money to combat hunger issues at home and abroad," Pratt said. "25% of funds raised go to local agencies, and 75% goes toward global needs."
CROP Hunger walks are all organized locally with communities throughout the entire nation and headed by the Church World Service (CWS). The Crop project has its roots in farmers giving food and seed crops to hungry neighbors in 1947, after World War II in Europe, in Asia. Later, in 1969, walking events like the one on October 15, were organized to support CROP.
"Church World Service is the main organization, and they give us support in planning the walk," Pratt said.
Church World Service (CWS) was founded in 1946 and is described as a "cooperative ministry," which brings together 37 Christian denominators and congregations. They have historically provided efforts of lasting self-help, growth, disaster relief, and refugee aid around the entire globe.
And just as Ann Arbor is very representative of global diversity and many backgrounds, so are those who participate in the CROP walk.
Pratt broke down some of the organizations that the money benefits.
She said 25% goes to local organizations such as Saline Area Social Services, Breakfast at St. Andrews, Peace Neighborhood Center, Aid in Milan, Hope Clinic, Love Thy Neighbor, Community Action Network, FedUp Ministries, Growing Hope, Packard Health, and SOS Community Service.
"The rest goes to Church World Service (CWS), which has projects worldwide, and also responds to disaster relief," Pratt said.
The local Ann Arbor organization has historically raised substantial amounts.
"Last year we raised over $35,000. That is our highest in the last 6 years, and we hope to raise more this year," Pratt said.
The Ann Arbor event itself has been going on for almost 50 years.
"This is Ann Arbor's 49th walk, and CWS's 54th," Pratt said. "Originally the walk was led by the Interfaith Council for Peace & Justice (ICPJ), along with CWS. We are hoping to do great things next year for our 50th walk."
Walkers may register or donate online at events.crophungerwalk.org/2023/event/annarbormi or contact Mary Pratt at m.pratt33@yahoo.com.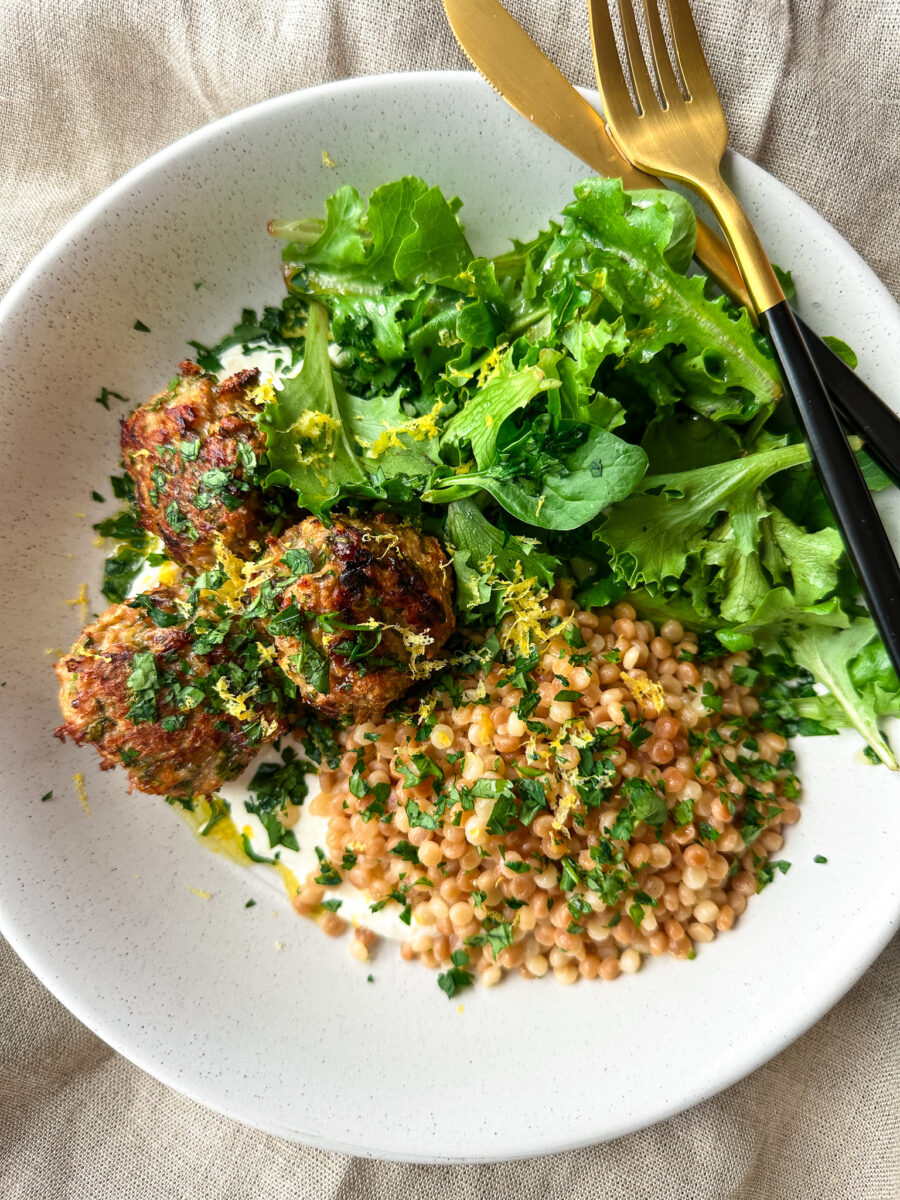 I'm back with another dinner that features easy cleanup and some really delicious flavors. Anyone…
The phrase 'one-pan' always gets everyone's attention for good reason. The idea of easier quicker…
On the last evening of Yom Kippur, the holy Jewish holiday, our family dined for…