By: Dr.

Alyssa

Whitford and William J. Whitford
Birthdays are an exciting time for kids! But planning a birthday party can be stressful for parents and guardians.
Finding the right place to hold the party (and keep countless young guests entertained) can be a challenge. If you are wondering where you can take your child for their birthday party, we are here to help. Below we have explored a list of the top places to celebrate with your kids in Ann Arbor and the Ann Arbor area.
Best in Games (BIG) is an arcade owned by ZapZone that has been developing their games and activities for over a decade.
Now, they have grown their business to include gaming, high-speed Go Karts, axe-throwing, and extreme adventure for all ages! BIG boasts three full floors devoted to exciting activities and several options for food and drink. 
One of BIG's best features is their extensive list of options for birthday parties. For those last minute planners, BIG may be a perfect option as you don't even have to schedule in advance. However you can also pre-plan by renting out separate private and semi-private areas for your own personal enjoyment. Party options include arcade packages, karaoke parties, and karting/bowling experiences.
For a visual of BIG's three levels of fun, visit the website's drone tour.
734-660-5335. 4095 Carpenter Rd, Ypsilanti.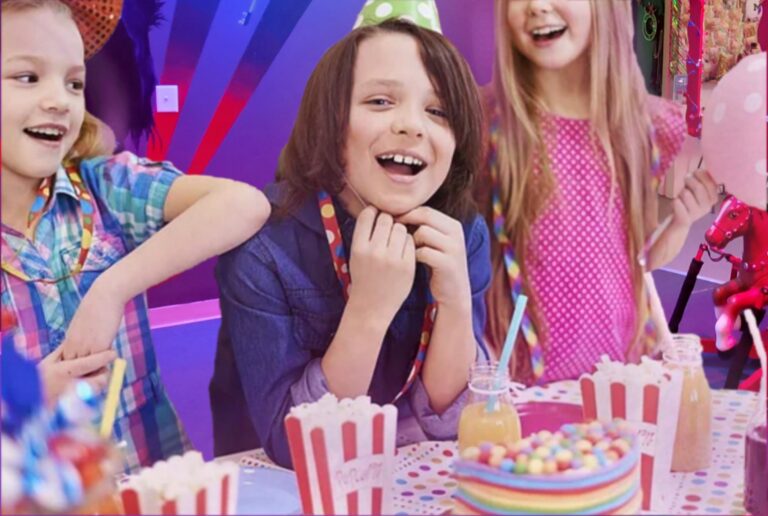 For those looking to provide older children with a birthday party that is both engaging and challenging, Breakout Escape Rooms is a fun adventure experience for families and friends.
This escape room location provides six options for escape, including family-friendly pirate puzzles and even more thrilling adventures such as zombie escapes.
Located in Metro Detroit, Royal Oak, Warren, Ann Arbor, and Lansing, Breakout offers an escape room experience that is both fun and challenging for the children, but easy for the adults.
With party planning services, private party rooms that can be rented for any occasion, and a birthday package that includes photos and your choice of escape themes, Breakout is an exciting place for your child to have a fun-filled time with their friends.
586-359-694. 3460 E Ellsworth Rd, Ann Arbor.
Looking for a safe place for younger kids to bounce away their birthday party energy? Conveniently located in the Briarwood Mall, Extreme Fun is a location that includes giant bounce houses, 9 party rooms, moonwalks, video games, pizza, snacks, music, and a toddler play zone. Children may also enjoy the chance of meeting their favorite characters, such as Marshall from Paw Patrol, Mickey Mouse, and the Disney Princesses.
During a birthday party, Extreme Fun welcomes you to rent a private party room and bring along cake and all of the energy you can. Adults will have a blast playing with their children or just sitting back and relaxing while their kids have healthy fun.
248-884-6666. 462 Briarwood Cir, Ann Arbor.
Interested in having the party come to you? Jeff Wawrzaszek has been named one of the top 3 magicians in the nation and he promises a show your child won't forget.
Not only will Wawrzaszek perform his famous magic stunts, he will entertain children throughout the party with balloon animals and humorous interactions. He might even teach the kiddos a magic trick or two!
According to his website, parents/guardians can sit back, relax, and enjoy the show until it's time for cake, presents, and goodbyes. 
Jeff Wawrzaszek has presented his show in all 50 states, as well as overseas, and has perfected his birthday acts at thousands of parties. In fact, Wawrzaszek has presented at over 16,000 children's events in his 50 years of entertainment. If you are looking for a high quality magic show that is clean, look no further! Wawrzaszek's show is loaded with fun and may be perfect for you.
For pricing, visit A2 Magic's birthday party page.
734-996-2442. 
Play 1st Mobile Gaming is a family owned business that is used for small birthdays or parties and comes right to your home. 
Play 1st operates two trailers. One has console gaming while the other is full of Virtual Reality headsets. Their trailers are stocked to the brim to ensure the most amount of fun for your birthday celebration. On the console trailer, they went to full lengths to ensure that your experience is the best possible. This means including 7 Xbox One X's and a Nintendo Switch.
The Virtual Reality trailer also boasts several options to fit your guests' interests. Altogether, Play 1st offers over 200 console games and dozens of VR games. After all, it is your big day!
855-PLAY1ST. 
Author: Dr. Alyssa Whitford is a former K-12 teacher and current professor of education at Hope College in Holland, MI. She also a proud parent to two children of her own (and therefore loves a great birthday party!). William J. Whitford is a young journalism student who is making his author debut.