Is there anything better than a beach or pool day on a lazy, hazy, long, hot day of summer? Sure, there can be sand in your sunscreen and ants in your picnic, but days like this are made for great memories — so long as everyone knows what to do to stay safe in the water.
Local pools and recreation centers have you covered with swimming lessons starting for babies as young as six months old. Spots fill up fast and space is limited, but with water safety so essential to fun here on the pleasant peninsula, learning to swim is a life skill.
A few options are free and many offer scholarships, so all kids can have access to swimming instruction. Contact each program for more information.
Ann Arbor
With group lessons for those 6 months and up and individual instruction also available, the City of Ann Arbor has options at Buhr Pool, Fuller Park Pool, Mack Indoor Pool and Veterans Memorial Pool.
You can register at any pool during public swim hours, by phone or online. Group lessons cost $55 per lesson session for residents and $67 for nonresidents. The third session is Aug. 7 to 17.
See pool web pages for each address and phone number.
Washtenaw County Parks & Recreation
Swim classes are offered for all ages at Meri Lou Murray Recreation Center. Cost vary between $72 and $80 for an eight-week session. Summer sessions are all filled up, but another registration period for fall's first session starts at 6 a.m. on Aug. 14, and classes take place between September 10 and October 28. To learn more, set up your account and get registered on the parks and recreation website. Spaces fill up fast, so you may want to set an alarm.
2960 Washtenaw Rd, Ann Arbor. 734-971-6355.
Chelsea
In Chelsea, you can take parent/tot lessons starting from infancy at the Beach Middle School pool. Classes for older kids are also plentiful. All kids' lessons are just $35. Learn more and find out how to register on the Chelsea Schools' community education website.
Dexter
With periodic lessons focused on the under-3 set, this pool is located next to Wylie School. Find out more on the website or call the Community Education office at Bates School.
3060 Kensington, Dexter. 734-424-4180.
Saline
Group and private swimming lessons are offered for all kids up to age 12. The next session starts in August and you can register online. Members pay $90 per session and non-members pay $120.
1866 Woodland Drive, Saline. 734-429-3502.
Ypsilanti
If you live in Ypsilanti, you will want to watch for free lessons available at Rutherford Pool While classes for this summer are already under way, you may be able to get into the last session in August. Find out more by visiting the pool in person. Sign up for the latest info online.
975 Congress Street, Ypsilanti. 734-905-7391.
For those who have graduated beyond basic lessons, Ypsilanti Otters Swim Club is another great local resource for parents of children who seem like they could actually be sea critters.
235 Spencer Lane, Ypsilanti.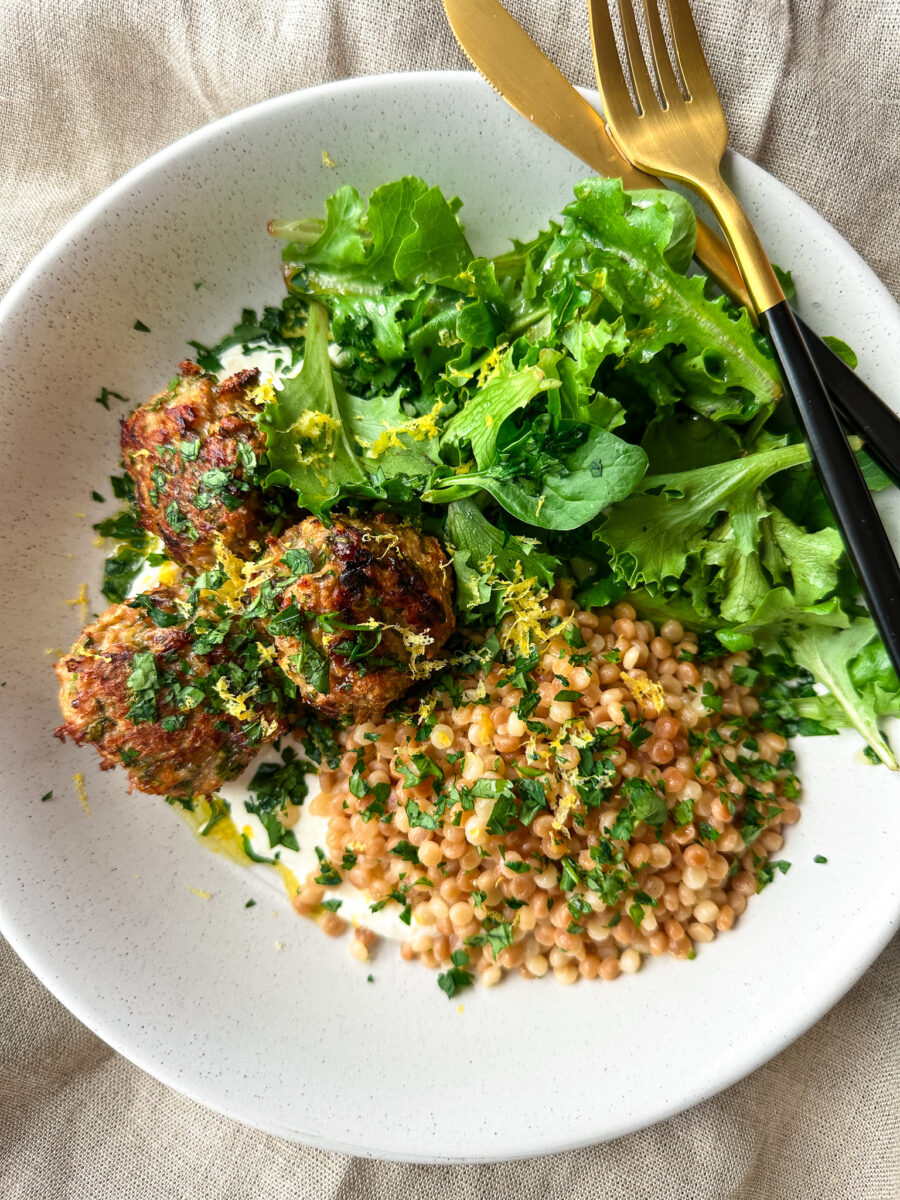 I'm back with another dinner that features easy cleanup and some really delicious flavors. Anyone…
The phrase 'one-pan' always gets everyone's attention for good reason. The idea of easier quicker…
On the last evening of Yom Kippur, the holy Jewish holiday, our family dined for…