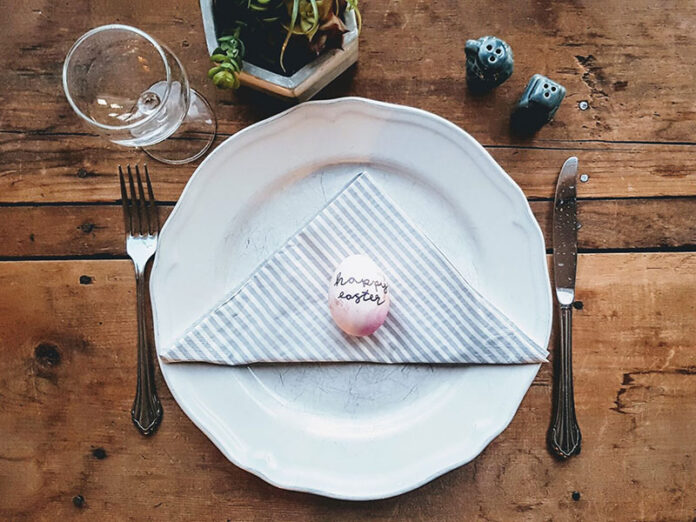 You've spent your morning hunting for eggs. You shouldn't have to hunt for an Easter brunch, too. That's why we did the hard work for you.
From special holiday buffets to Sunday brunch spots, Ann Arbor and the surrounding communities have lots of great dining options that will make this Easter egg-stra special. Does your crowd get hangry? You may want to call ahead and ask about reservations. 
---
10:30 a.m.-2:30 p.m.
Order a cocktail and pick from the changing Sunday brunch features.
209 Pearl St, Ypsilanti.
---
11 a.m.-12:30 p.m, 1 p.m.-2:30 p.m. 
Enjoy a three-course meal and music. Enjoy a $65 brunch and show featuring Audio Birds. 
314 S. Main St, Ann Arbor. 734-372-3200.
---
10 a.m.-3:30 p.m.
Stop here for brunch to enjoy sweet and savory options, brunch cocktails and "cereal" shooters.
200 W. Michigan Ave, Ypsilanti. 734-879-0663.
---
8 a.m.-1:45 p.m.
Check out weekend specials as well as menu classics like omelets, pancakes, french toast, and more.
306 E. Michigan Ave, Ypsilanti 734-482-0550.
---
Easter brunch buffet 10 a.m.-2 p.m. brunch, dinner 2 p.m.-7 p.m.
Breakfast items include eggs, pancakes, fruit, along with brunch items like salmon, chicken, prime rib and more. Desserts include carrot cake and cheesecake.
Adults $36.99, Kids 10 and under $9.99.
2000 Commonwealth Blvd, Ann Arbor. 734-622-0537.
---
Comfort Inn and Village Conference Center
10 a.m.-2 p.m.
This brunch spot offers a salad bar, omelet and waffle station, desserts and more.
$39/adults, $29/seniors age 65 and up, $19/kids 6-12, Kids 5 and under free with 1 adult. Reservations required.
1645 Commerce Park Dr, Chelsea 734-433-8000.
---
Brunch buffet 10 a.m.-3 p.m.
This Easter brunch buffet features classics and more. Adults $48, kids $20.
112 S. Main St, Chelsea 734-475-0470.
---
9 a.m.-4 p.m.
Enjoy daily quiche, pancakes, brunch pizza and more. 
5400 Plymouth Rd, Ann Arbor. 734-669-3310.
---
10 a.m.-3 p.m.
The main menu of this brunch spot includes omelets, waffles, steak and eggs and more.
7954 Ann Arbor St, Dexter. 734-426-3727.
---
8 a.m.-4 p.m.
Take the family out for egg scrambles, skillets, and omelets for the adults (and did we mention brunch cocktails?) along with a menu for the kids.
5484 W. Michigan Ave, Ypsilanti 734-434-8100
---
8 a.m.-3 p.m.
Choose from a full lineup of breakfast specialties.
2080 W. Stadium Blvd, Ann Arbor. 734-668-1292
---
Relish at the Kensington Hotel
7 a.m.-11 a.m.
Classics, omelets, and modern offerings like frittata, avocado toast, smoked salmon platter and more.
3500 S. State St, Ann Arbor. 1-866-553-0434.
---
7 a.m.-3 p.m.
Their brunch includes pancakes, scrambles, skillets and specialty breakfast sandwiches.
1015 Broadway, Ann Arbor. 734-995-0965.
---
10 a.m.-2 p.m.
Easter buffet features a full assortment of savory and sweet options.
$24/adults, $12/kids
512 E. William, Ann Arbor. 734-663-3379
---
First seating 10 a.m.- 12 p.m./second seating 12:30 p.m.-2 p.m.
$45/non-members, $40/members, $35 seniors age 70+, $20/kids 6-12, kids 5 and under free.
RSVP by April 5th. 
5200 Polo Fields Dr. 734-998-1555.
---
11:30 p.m.-2:45 p.m.
This brunch features Brunch plates, sandwiches and salads that pair perfectly with mimosas, bloody Mary's, and Bromosas.
117 S. Ann Arbor, Saline. 734-295-9191.
---
9 a.m.
Enjoy starters, salads, sandwiches and brunch mains.
216 S. State St, Ann Arbor. 734-623-2233.
---
Eagle Crest Golf Club
6:30 a.m.- 11 a.m.
Omelets, frittatas, pancakes and more are available at this brunch. 
1275 S. Huron St., Ypsilanti. 734-487-2441.
---
9 a.m.-3 p.m.
Pancakes, shrimp and grits, eggs, house-made granola and more is offered at Venue. 
1919 S. Industrial Hwy, Ann Arbor. 
---
9 a.m.- 2 p.m.
$22/adults, $11/Kids 12 and under 
Easter Sunday Brunch includes waffle bar, eggs, and pastries along with chicken, salmon, London broil and more. Call ahead for reservations.
3050 Jackson Rd, Ann Arbor 734-769-2500.
---
9 a.m.-2 p.m.
Brunch favorites are served for the entire family. Pastries include grilled cinnamon roll, bagels and cream cheese, Zingerman's coffee cake, and more. Waffles, French toast, eggs and skillets along with a kid's menu.
2501 Jackson Ave, Ann Arbor. 734-663-3663.
---
They serve brunch all day, serving farm to table.
8 a.m.-9 p.m.
3030 Washtenaw Ave, Ann Arbor. 734-477-8088.
---