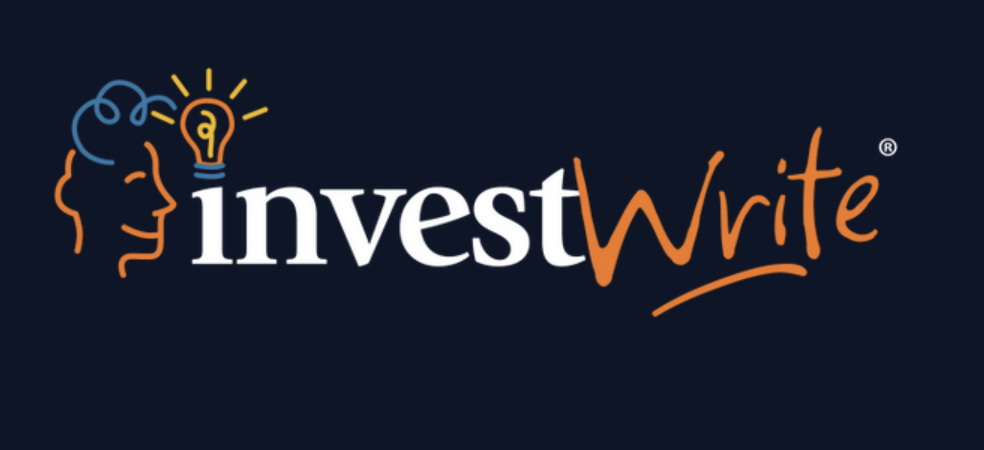 We could all learn something from fifth-grader Alex Sytch. At only 11 years old, this portfolio prodigy from Ann Arbor, Michigan has developed an investment strategy primed for long-term financial success. Sytch's vision of how to invest judiciously for the future cinched him an exhilarating win in the SIFMA Foundation's Spring 2022 InvestWrite competition.
Beating out thousands of other students around the country competing in the elementary school division, Sytch, who attends Emerson School, researched and composed an impressive long-term financial plan and now he is being recognized nationally and as the first place elementary school winner in the state of Michigan. 
SIFMA Foundation's InvestWrite national essay competition bridges classroom learning in math, social studies, and language arts with the practical research and knowledge required for saving, investing and long-term planning. It also serves as a culminating activity for The Stock Market Game™ curriculum-based financial education program that challenges students to manage a hypothetical $100,000 online portfolio of stocks, bonds, mutual funds and cash over a period of 14-weeks, a semester or a school year.
 "The SIFMA Foundation ensures young people of all backgrounds are better prepared for their financial lives," said Melanie Mortimer, President of the SIFMA Foundation. "We congratulate Alex on this remarkable achievement and commend his teacher and school for their commitment to financial education."
The Spring 2022 InvestWrite competition asked 4th-12th graders: What is something you learned about investing that you didn't know before participating in The Stock Market Game. Explain how this can help your future and help others. If you were investing $100,000 to perform well over the next 30 years, what stocks, bonds, and mutual funds would you choose and why? Sytch wowed the panel of expert judges with his thoughtful and insightful essay.
 Alex Sytch and his teacher, Ellen Chenier, were honored by the SIFMA Foundation during a presentation on June 14, 2022.
Winning Essay by Alex Sytch
Investing For Growth and For Good
People desire wealth so they may live a life with monetary security, material possessions, and fun experiences. Having money provides opportunities like world-class education, easier paths to professional achievements, and the ability to help those in need. With significant financial resources, altruistic donations and investments are also possible, as is financing innovative research. Because of this, generating wealth and investing it wisely can also make a difference for humankind. I believe what I've learned in The Stock Market Game has prepared me to start on that journey by teaching me to balance not only risk and reward, but also financial gain and social good.
The Stock Market Game gave me a foundational understanding of what different securities are. A stock represents ownership of a small fraction of a company and its income, a bond is an issuer's financial obligation to another, and a mutual fund is capital that a professional manager invests in diverse stocks. When deciding which of these to buy, I've learned to consider how much risk I'm willing to take relative to what I could gain. Bonds are the least risky but grow an investment at a slower pace than stocks and mutual funds. Since mutual funds are diversified portfolios selected by professionals, they are less risky than buying stocks on your own.
I've also learned that using public information on past stock performance, recent news stories involving the business, and how much potential for growth an industry has are very helpful in deciding which companies could be profitable and is my first step in deciding how to invest $100,000 to create a portfolio that will perform well over the next 30 years. After doing this, I think that E-commerce, Artificial Intelligence, Space Exploration, Clean Energy, and Medical Research are currently solid industries and are likely to continue to grow and generate more revenue in the future. 
However, I believe that it is equally important to consider the global and social impact of a company while deciding how to invest. I wouldn't feel good about investing in, and making money, from companies that harm the environment or others' health and well-being. Therefore, I believe that the best way to invest my $100,000 is to take into account both the expected growth and projected returns of a company, as well as their current efforts in (or potential for) social good or improvement.
In my opinion, the following industries can grow lucratively for investors while positively impacting society and the environment: Artificial Intelligence, as it has the potential to make people's lives and jobs easier; Clean Energy, since it is more important than ever to generate energy with minimal impact on the environment; and Medical Research, so that we can improve and save lives through innovation and cures.
With this in mind, I would build an investment portfolio of the following stocks and mutual funds:
Amazon (AMZN): 10 shares @ $3,326.02/share = $33,260.20

ARK Autonomous Technology & Robotics ETF (ARKQ): 200 shares @ $70.00/share = $14,000.00

Invesco WilderHill Clean Energy ETF (PBW): 170 shares @ $65.47/share = $11,129.90

First Trust ISE Global Wind Energy ETF (FAN): 500 shares @ $19.76/share = $9,880.00

Invesco Solar ETF (TAN): 100 shares @ $75.71/share = $7,571.00

Veracyte, Inc. (VCYT): 150 shares @ $28.76/share = $4,314.00

iShares Biotechnology ETF (IBB): 150 shares @ $130.97/share = $19,645.50
Half of the given capital will be invested in AI and Robotics. The Amazon stock and ARK ETF are likely to keep growing, providing stable returns on investments. I also expect that Robotics and Artificial Intelligence will continue to discover and invent ways to improve people's lives.
Next, I'll buy stocks and companies dedicated to innovative Medical Research. These stocks have done consistently well financially and are predicted to continue to do so. Also, if these companies' research is successful, they'll not only generate lots of revenue, but will make a difference in people's health and quality of life.
The remaining investment will be in funds related to Clean Energy, whose companies work to help environmental causes. Since wind and solar energy are impacted by factors outside of companies' control, investing in them carries the most risk because they can be unpredictable, and it's too soon to know which clean energy source(s) will be dominant in 30 years. To minimize risk, I chose to invest the least amount of money into these industries and chose funds (ETFs) instead of individual stock.
In 30 years, I expect that I'll be happy with my returns, but more importantly, I'll feel good about the difference my investment has made. I believe that these companies will not only perform well financially, but will also contribute to an innovative, healthy, and secure future for Planet Earth.
The SIFMA Foundation is dedicated to fostering knowledge and understanding of the financial markets for individuals of all backgrounds, with a focus on youth. For more information on the work of the SIFMA Foundation, visit www.sifma.org/foundation.  InvestWrite® is a culminating activity for Stock Market Game students extending their classroom learning with a written challenge to address real-world financial issues and situations. For more information about InvestWrite®, visit www.investwrite.org.