By William J. Whitford and Dr. Alyssa Whitford 
With the start of school, your tween may be looking for ways to make the most out of their precious weekends with friends. But where can your child and their friends or family have fun and create some great memories? We asked a tween to create a list of some of the best age-appropriate hangouts in the Ann Arbor area. Read on to choose one (or more!) to explore. 
Full Throttle Adrenaline Park is an exciting thrill park located in Novi. Full Throttle is an exhilarating mix of high speeds, virtual reality and racing simulators that your tween will love. With so many enjoyable options, they may not want to leave! For once, that all-too familiar, "Just one more minute!" will be a good thing.
Tweens will love racing around on Full Throttle's go-karts, immersing themselves in virtual reality, and playing on the racing simulators until it is time to go home.
Full Throttle is located at 44225 W. 12 Mile Rd, Novi. Book your appointment with fun at the website or by calling (248) 773-8777. 
Decode Ann Arbor is the No. 1 escape room in Michigan and the No. 2 escape room in the U.S.A. Decode Ann Arbor is an exciting place for tweens to hang out and collaborate with friends and family.  Have you been wanting your tweens to take a break from technology and activate their brains? Take them to Decode Ann Arbor. 
With a variety of escape rooms, Decode Ann Arbor is a place of mystery and excitement. Try to escape by engaging in different activities to see if you can crack each room's code. 
Decode Ann Arbor is located at 3170 Packard Rd, Ann Arbor. Do you think you can crack the code? Visit their webpage or call (313) 438-8054 to test your wits.
Best In Games Arcade/ Bar and Grill 
Best In Games (BIG) is an arcade located in Ann Arbor. Linked with Rocko's Bar and Grill for food, BIG has everything from a Smash It room (also called a 'rage room') to a classic arcade featuring retro games such as Pac-man and Space Invaders.
Tweens will love all of the activities at BIG, especially the go-karts, bumper cars, and parkour course. Not to mention the large arcade with games ranging from racing and shooting games to games with prizes and rewards.
Best in Games is located at 4095 Carpenter Rd Suite A, Ypsilanti. Schedule a fun day by visiting their website or calling (734) 660-5335. You can also watch a drone tour of the BIG facilities here. 
Sky Zone Trampoline Park of Canton, MI are the originators of wall-to-wall aerial action. Always working to invent epic new ways to play, gather, and compete, Sky Zone is never sleeping in the middle of action. 
Sky Zone boasts trampolines, ninja warrior courses, sky jousting, rock climbing and Sky Zone's many, many versions of basketball, all of which will interest any tween. Sky Zone says that the only way to understand it is to come experience it. So rally your tween and crew and have fun defying gravity!
Sky Zone is located at 42550 Executive Dr, Canton. Jump to your heart's content after visiting the website or calling (734) 981-0007.
Arctic Edge Ice Arena Ice Skating/ Hockey
Arctic Edge Ice Arena is an open ice skating rink. The rink is suitable for ice hockey and open ice skating. In addition, the rink is open for all ages and even offers skating lessons!
Open rink opportunities cost only $10.00 a person, meaning that this is an affordable way for tweens to enjoy escaping the heat with their friends. 
Arctic Edge Ice Arena is located at 46615 Michigan Ave, Canton. To glide across the ice, visit the website or call (734) 487-7777.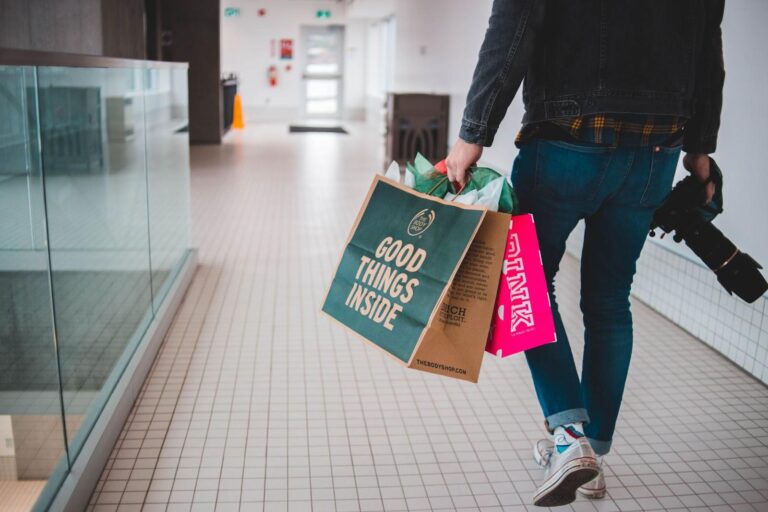 You know how teens are often shown at malls in TV shows and movies? Welcome to the Briarwood Mall, a place where people can shop, eat and hang out together. Briarwood Mall includes many different shop options, including clothing and technology. They also have a variety of places for food and drink. Your tweens will enjoy ordering browsing the different stores while munching on a pretzel or ice cream. 
When your tween is done exploring the shops, you may even find some great options for a family dinner right in the mall. 
Briarwood Mall is located at 100 Briarwood Cir, Ann Arbor. Visit their website here or call (734) 761-9550.
Does your tween enjoy taking selfies and other pictures? Come down to the Detroit Selfie Museum, the all-in-one photo booth. With many different scenes and places to be, this museum has several colorful, whimsical, and creative setups for group and individual pictures. Your tweens will be snapping photos for as long as their phone batteries allow, making memories along the way. The only limit here is how fast you can hit the photo button!
DISCLOSURE: The museum is intended for all ages, meaning that some selfie scenes are more mature than others. 
The Detroit Selfie Museum is located in the Twelve Oaks Mall at 27500 Novi Rd, Novi. Visit the website or call (248) 277-4191 to explore the scenes. 
Have you wanted your tween to spend more time enjoying the beauty of nature? Frog Park is a great place to enjoy the fresh scent of grass or the rolling hills and the bike paths. Pack a picnic and enjoy any beautiful summer day. 
Frog Island is a 5.0 acre park on the Huron River, proudly providing beautiful opportunities to spend time with friends or family in the sunshine. Frog Island has a small theater at the southern side, a soccer field and running track for some exercise in the middle, and a community garden maintained by the adjacent neighborhoods at the north end. 
Frog Island is located 699 Rice St, Ypsilanti. Chill with nature after visiting the website.
Nichols Arboretum (The Arb) and the Matthaei Botanical Gardens
Ah, trail walking. A peaceful time to explore nature while knee-deep in your own thoughts. Which just might be what your tween needs! According to the website, the Arb includes a variety of landscapes to allow you to choose the intensity of your hike while viewing "vast panoramas, broad valleys, and intimate dales and glens."
While getting back to nature, you might also enjoy the Matthaei Botanical Gardens. With eleven outdoor gardens, three miles of trails, a stunning observatory, and a gift shop, your tween will have plenty to explore with their friends and/or family. 
The Arb is located 1610 Washington Hts., Ann Arbor. Prepare to enjoy nature by exploring their website or by calling (734) 647-7600.
If your tween would like to meet new people and maybe even explore some new interests, the Fifth Corner might be a great option for them. The Fifth Corner offers drop in hours where tweens and teens can simply come hang out, participate in age-appropriate games or crafts, or even study once school begins in the fall. The Fifth corner also offers specialty programs in leadership, creative arts, and more. 
The Fifth Corner prides themselves on creating a safe place for tweens to connect and grow. Here, your tween can pursue their own interests and learn from the interests of others. 
The Fifth Corner is located at 211 Willis Rd., Saline. Learn more at their website or by calling (734) 252-6064.
Is your tween a self-proclaimed "nerd" like the tween who helped write this article? If so, come on down to Adventure, Ink. Adventure, Ink is a comic book store that is focused on growing the community with books, comic books, and games. 
It is Adventure, Ink's mission to maintain a friendly, well-informed, inclusive environment that celebrates the diversity of their community. Your tween can come flip through the comics, check out the games, or attend one of the many special events that take place over the weekends. They have even held D&D campaign camps and hosted young adult reader clubs. 
Adventure, Ink is located at 108 E. Main St Milan. Flip the pages to Adventure, Ink's books at the website or call 734-545-8899.