Founded in 1974, TDC is still family owned and operated

The Discovery Center (TDC) on Ann Arbor's west side has been providing high-quality early childhood education since 1974. Founded by Jacki Miller, who died in 1990, TDC is still owned and operated by the Miller family. Miller asked staff members including Debbie Belcher to assume responsibility for directing the center's operations, and Debbie also still directs the program today – nearly 33 years later.

"Reflecting on my years at The Discovery Center brings me much joy, as it has afforded me the opportunity to reunite with parents who were once children in the program, some even in my preschool or kindergarten classrooms before I became TDC's director," Belcher said.
A play-based curriculum for 50 years

The center's original location was in space provided by the Peace Neighborhood Center, and in 1984 it moved to its current home at 775 South Maple Road, which was renovated and expanded in 2003.
The Discovery Center now includes six classrooms with a capacity of 24 children each, a motor classroom, office space and a large lobby used for group activities. Four classrooms house full-day preschool programs, while one provides half-day options, and the sixth is dedicated to a young 5s program. In 2019, the center's playgrounds were renovated, and a large woodland nature area was created in a forested area just north of the building where children and teachers spend time daily.

TDC's program is based on these principles of child development:
– Every individual is unique and develops best when that uniqueness is respected.
– A necessary precursor to growth is the development of a good self-concept in a child.
– All aspects of development are interrelated and must be treated this way by the adults responsible for a child's growth.

The center's play-based curriculum is developed by its staff to support these principles. The first goal for each child is the development of a good self-concept, and staff members' positive attitudes play a key role. Each child is encouraged to explore "discovery centers" and participate in a full range of activities throughout the day in both large and small groups.

Multiple generations of quality education
The staff regularly receives rave reviews from families and most students are recruited by word-of-mouth. Not only have parents who attended the center as preschoolers enrolled their children in the Discovery Center, but former students have also worked there.

"Both of my own children and two nephews attended the program and are now successful, amazing adults," said Belcher. "It is truly the most humbling experience as we welcome the second generation of Discovery Center children and their families to the program," she added.

Tenure for teaching staff averages more than 19 years, and several people have been with the center for more than 30 years. Such long-serving staff is unusual in an industry that typically suffers from high turnover.

Celebrations coming soon
Several events are currently being planned to celebrate TDC's 50 years of service, including sponsoring "Ada Twist, Scientist" at the Michigan Theater in the spring. In addition, TDC has supported numerous community organizations and events, including the Peace Neighborhood Center, Food Gatherers and the annual Ann Arbor Jaycees 4th of July Parade.

The Miller family plans to soon pass ownership from George Miller and spouse Deb Webster to their daughter Kathryn Ginsburg and spouse Adam, keeping TDC as a local, family-owned business. Kathryn is a TDC graduate and so are her and Adam's three young children.
TDC can serve approximately 144 students at a time, depending on part-time or full-time scheduling. Waiting list lengths have varied, but the center currently has openings in all programs. The five preschool rooms accept students aged 2 3/4 years (33 months) to 5 years, and the young 5s program accepts children who are at least 4 1/4 years (51 months) old when they enter. The Discovery Center offers summer camp programs, as well.

"I'm excited to be celebrating our 50th year of service to Ann Arbor area families and am thankful for their continuing trust as well as for the expertise of our director and entire staff," said TDC president George Miller. "As we look to the future and transitioning TDC ownership to the next generation of the Miller family, I'm looking forward to seeing more generations of young children thrive at TDC, and I'm grateful for the continued support of our community and the TDC team," he added.

Learn more about The Discovery Center at thediscoverycenterpreschool.com.
RELATED: Gretchen's House and HighScope Celebrates 50th Year of the Demonstration Preschool with Gretchen's House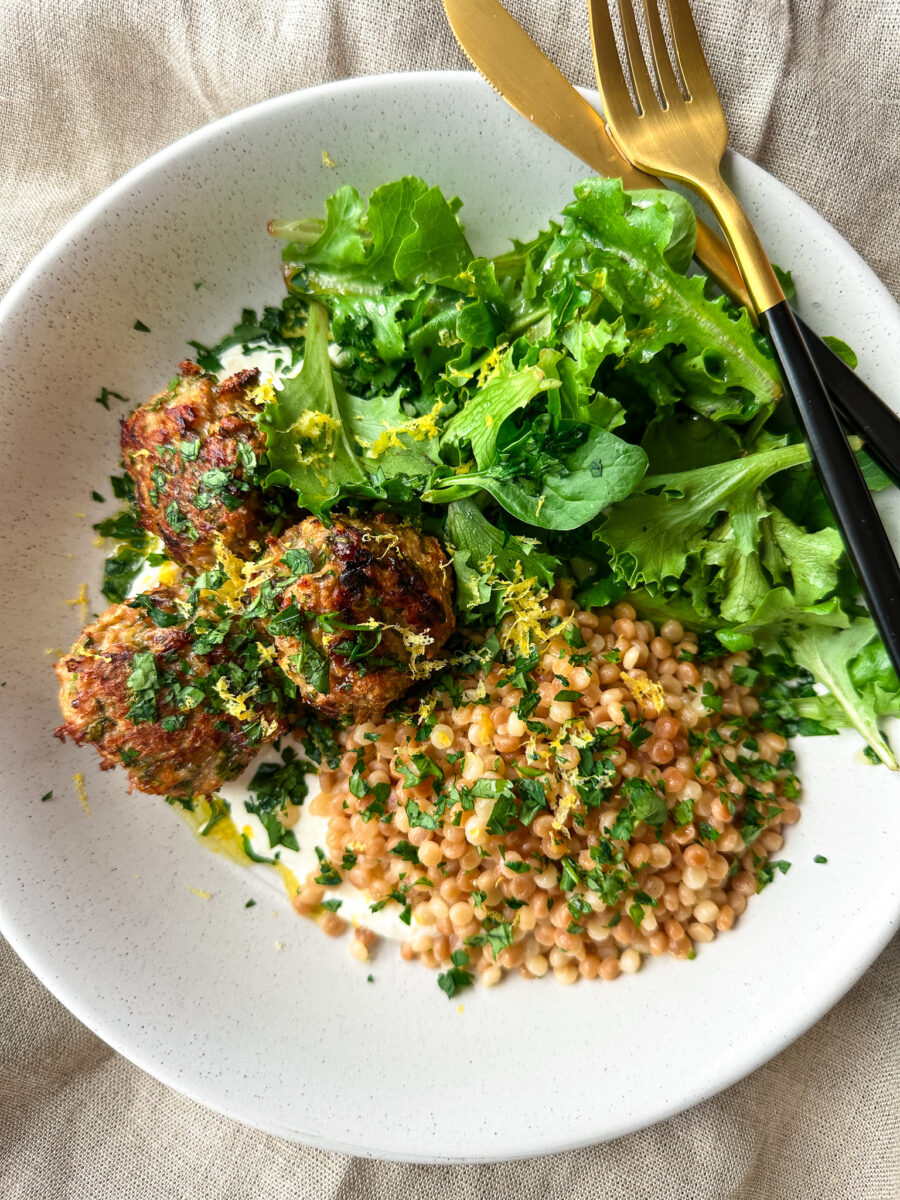 I'm back with another dinner that features easy cleanup and some really delicious flavors. Anyone…
A good night's sleep is a key component of good health. Quality sleep has been…
---