One of our best weapons against racism and prejudice is literature. Literati, one of Ann Arbor's beloved community-focused local bookstores, has created a beautiful anti-racist list of literature, which you can find here!
We chatted with Hilary Gustafson, co-owner of Literati, about their efforts to promote anti-racist books.
Why do we need anti-racist literature?
There's a difference between being "not racist" and being actively anti-racist, as Ibram X. Kendi in How to Be an Antiracist points out: "The only way to undo racism is to consistently identify and describe it — and then dismantle it." (This book is one of Gustafson's top recommendations for adults.)
Reading many books from many different perspectives breaks us away from the danger of the "single story", as novelist Chimamanda Ngozi Adichie reminds us in her TED talk.
Children need to be able to see themselves in books and to see other types of people. This exposure to diversity encourages the creation of empathy, acceptance, and kindness.
As a mother herself, Gustafson receives many requests for books that start race-oriented conversations with children, especially for children K-8. She notes, "Ann Arbor, while a predominantly progressive community, is still fairly white. There are many blind spots in the privilege that we have, and we could all learn from supporting other views and other voices, and normalizing the experiences of people of color."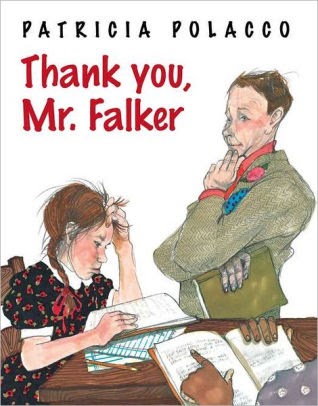 So, should we just read more biographies to our kids?
It's incredibly important to learn about the lives, struggles, and triumphs of BIPOC people. But it's also incredibly important to read about kids just being kids. Gustafson recommends titles by BIPOC authors and artists that don't always directly talk about race but, instead, contain characters of color in prominent positions or roles. "I like helping people find stories that feature these characters in normal everyday situations so they can be a part of the normal conversations of who we are as a society." She encourages people to specifically seek out those BIPOC authors and artists in order to support diverse books written by diverse people.
What do you wish your local readers would know?
After 2020's civil rights protests began, demand for anti-racist literature skyrocketed. Gustafson says, "It was already difficult to get some titles during the pandemic due to printing delays, and publishers weren't prepared for the demand of diverse literature."
Gustafson also wants people to know about the challenges that are still being faced with diverse literature. "Publishing has a long way to go as far as including more diversity, but it also rests in the people, too. Publishers aren't going to print the books if people aren't buying books from diverse authors. At Literati, we make an effort that all our store displays are representative of our community, including Black and Hispanic and Latinx and LGBTQ+, and we often need to reach out to smaller presses to find these books."
What are the top sellers at Literati?
Antiracist Baby Board Book, by Ibram X. Kendi and Ashley Lukashevsky; The Day You Began, by Jacqueline Woodson; and Christian Robinson's books.
Gustafson recommends parents and adults also educate themselves; some of their adult bestsellers are White Fragility, by Robin DiAngelo, and How to be an Antiracist by Ibram X. Kendi.
What are your personal favorite anti-racist titles for children and parents?
Gustafson highly recommends Jacqueline Woodson. "Her adult fiction, picture books, and middle-grade n fiction — all of it is wonderful. Christian Robinson is amazing in creating everyday stories that any child can relate to and predominantly feature children of color; I love Rain and When's My Birthday?" Gustafson's almost 3-year-old daughter loves The Old Truck by Jerome and Jarrett Pumphrey, which features a Black family farming; and Our Little Kitchen by Jillian Tamaki, which talks about working in a soup kitchen.
Many stories featuring diverse characters are starting to permeate the children's literature world — reach out to your local bookstore or library, enjoy some of these titles, and create a space for your children to learn about acceptance, empathy, and openness.
124 E. Washington St., Ann Arbor. 734-585-5567. literatibookstore.com.